Ladies and gentlemen, it's time for another WWEPW mash-up of MS Paint & Glee! Only 38 days until our Gleeks are back with more fabulous clothes! We're almost there!
Making Up Emma: Summer Rewind
Mash-Up 1.08
Mash-Up gave us some awesome and adorable Will and Emma scenes. And it also gave me some awesome makeup scenes!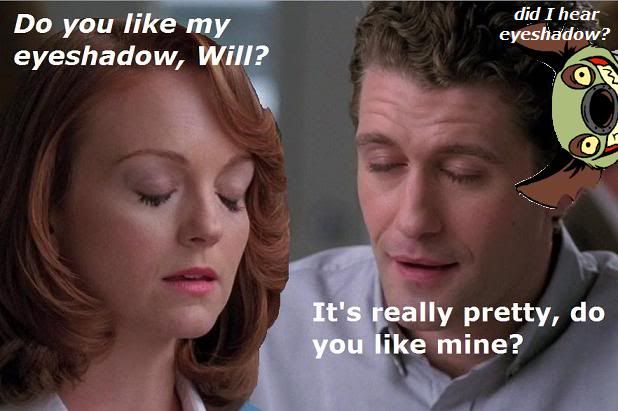 In this episode, Ken and Emma's wedding is looming overhead like an appointment for wisdom-teeth removal. You know it must be done, but you are dreading it all the same. Emma decides that she and Tater Tot need dance lessons to impress the zero people invited to their wedding and she asks Will to help them "mash up" their incompatible and totally symbolic wedding songs. Will agrees.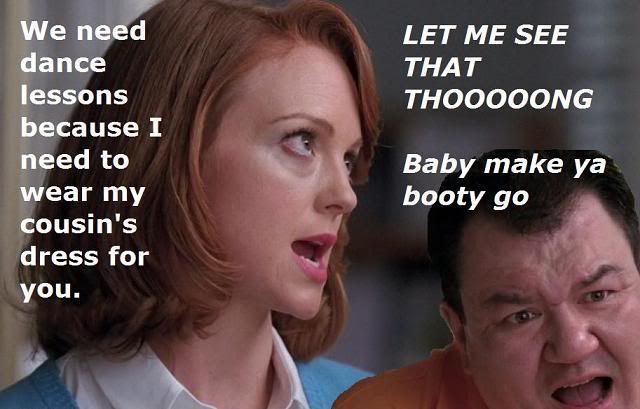 Before he helps Emma, Will performs a song for the Glee kids. Why don't you take a seat over here, Will…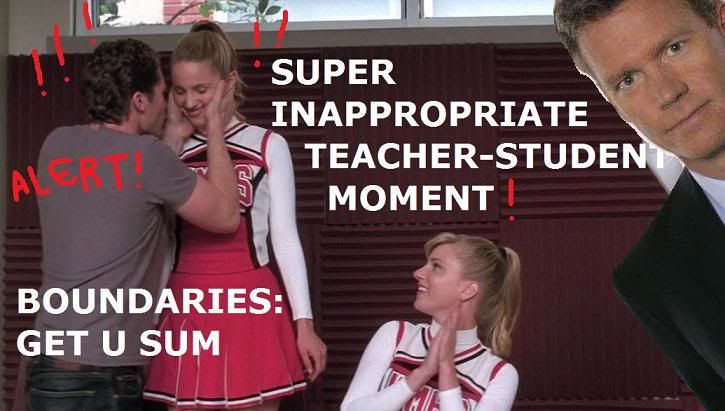 Finn and Quinn are having some rough times at school and they go to Emma for advice. Emma always knows what the cool kids are doing.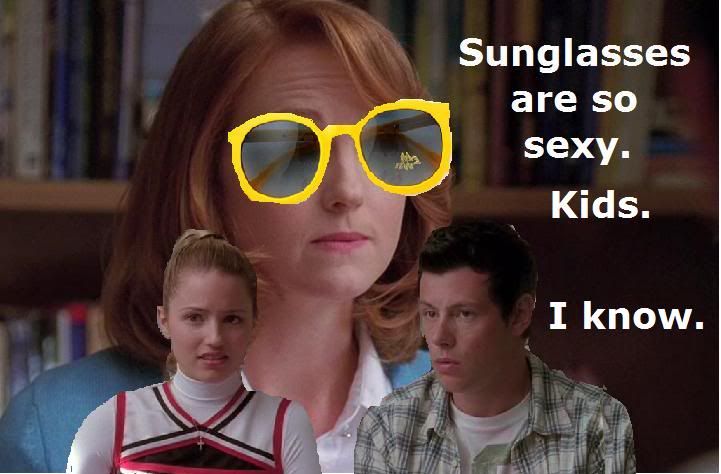 As she's helping Finn and Quinn, Will stops by her office to confirm their dance lesson later on.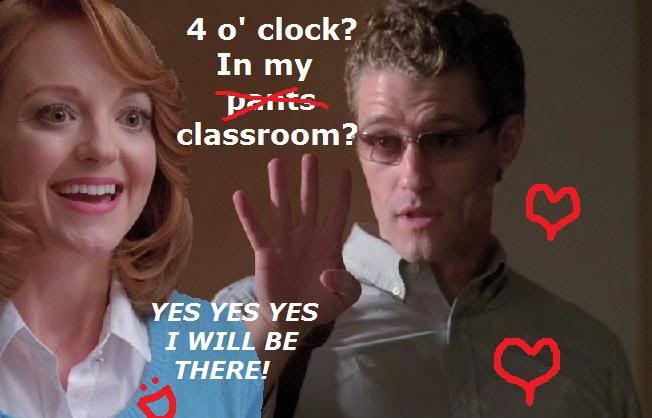 His cute little smile and sexy sunglasses make Emma forget what she was saying momentarily, but she snaps out of it and remembers she needs to call her cousin Betty! Betty has a dress for her to borrow so she can see what it feels like to dance in a giant cloud of 68 yards of fabric, just like a princess!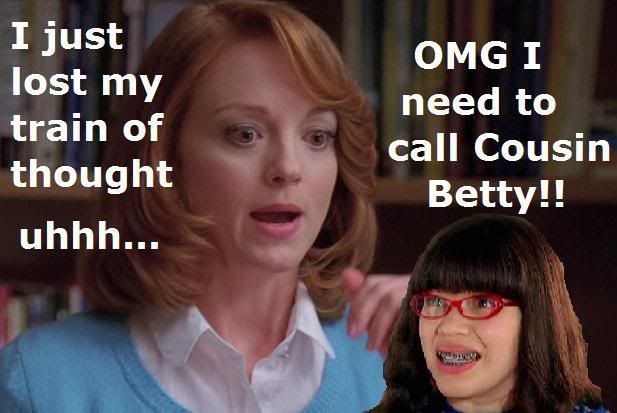 Will sees Emma in her Epic Dress of Epic and is confused. She explains to him that her stupid cousin Betty was all "omg it would be cute!" and Emma was all "omg you sure?" and Betty was like "um yeah duh" and Emma was like "omg okay then" and there she was, face to face with Will, looking like an exploded cream puff.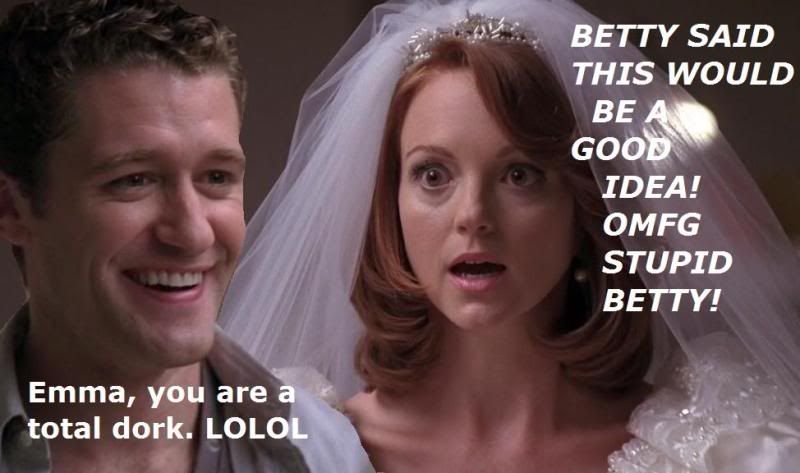 And then we have the Thong Song.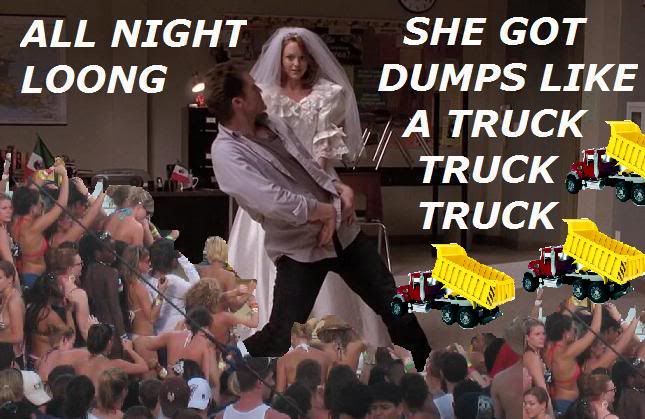 Can I just say that the students of McKinley High have to be the most oblivious group of teenagers on earth? I can't smile at a fellow teacher without nosy teenagers making faces and noises at us, but at McKinley, you can have screaming matches, kiss and do weird dances in a giant wedding dress and nobody ever notices!
Will asks to see her thong, and tells her she has thighs like "what ,what, what."
GET IT PILLSBURY.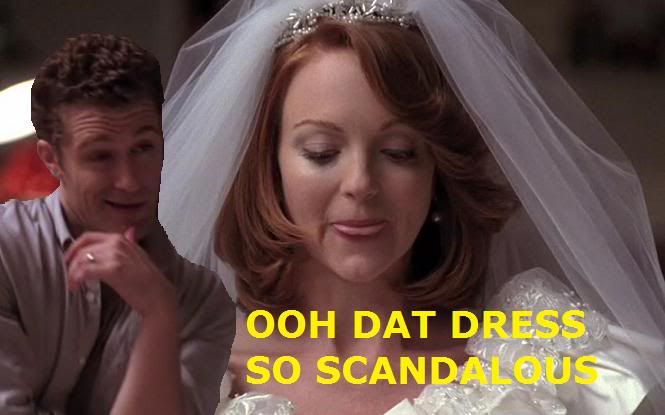 Of course, clumsy Will trips and dainty Emma lands right on top of him. In real life, he would have smashed his skull open and she would have broken her femur after accidentally elbowing him in the nose. But this not real life, this is Glee.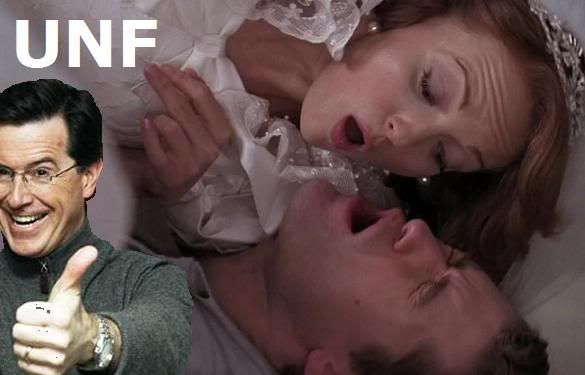 Seriously kids, what do they look like they're up to? Exactly.
Right. On. Top.
And Kin happens to see it all! Uh oh. Will tells Emma she needs a new dress. Emma asks Will if that's a roll of lifesavers in his pocket.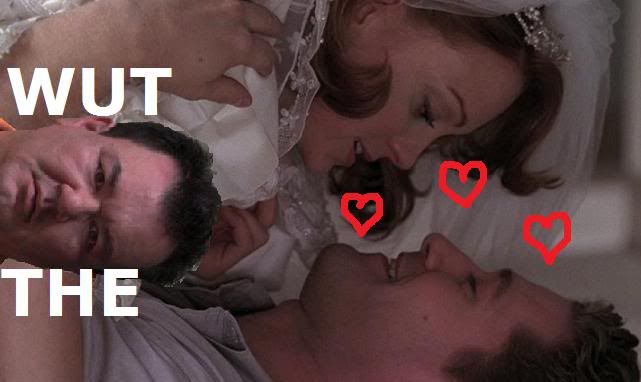 So Will accompanies Emma to a bridal shop so she can try on a designer dress for her wedding during lunch hour and while they're at it, they can give the other customers a performance! Cue Emma's song accompanied by the most awkward close-ups in television history: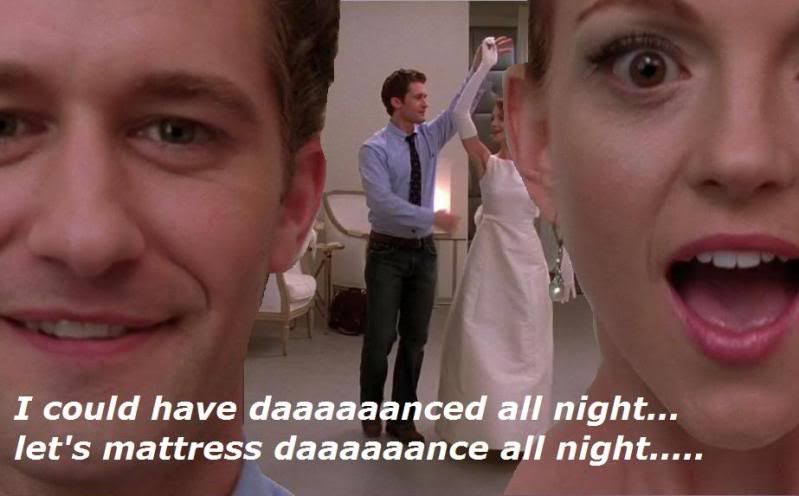 Closer.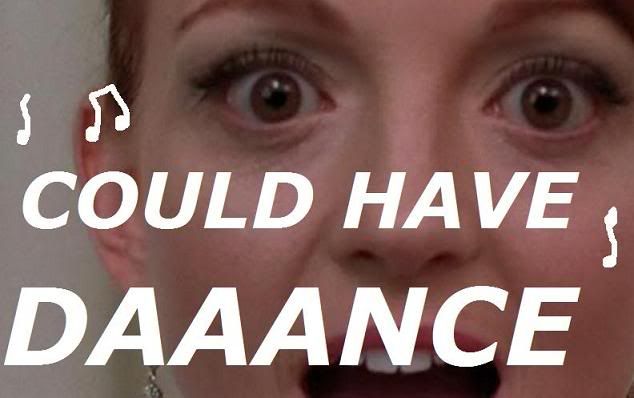 CLOSER.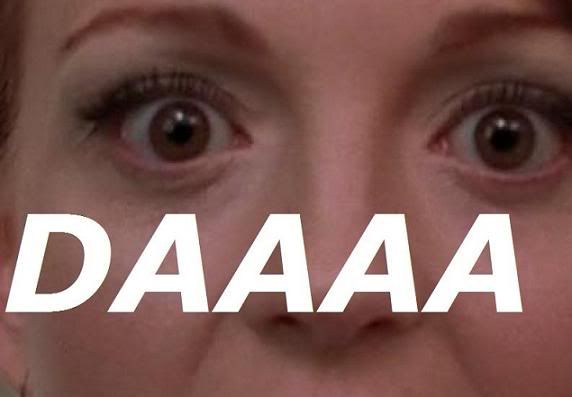 OMFG CLOSER I SAID.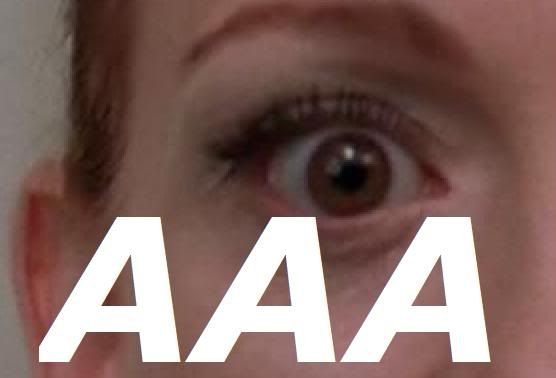 I love Emma Pillsbury but I felt kind of weird being up in her grill like that. But what a cute, clean grill it is. But look at those great lashes! It's a very Marilyn Monroe-esque approach to lashes, heavy on top and bare on bottom
After all that, Will still cannot figure out how to mash up those songs. He tried so hard, too. Gosh, even Dawson tried
.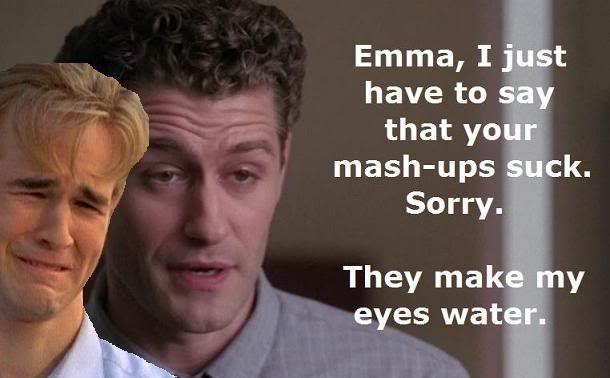 Emma understands. It's going to be very hard for her to mash up her life with Ken's, but this is what she's going to do. Sometimes, things don't just blend together seamlessly. Sometimes you have to do it by slamming into each other from opposite directions at 90 mph.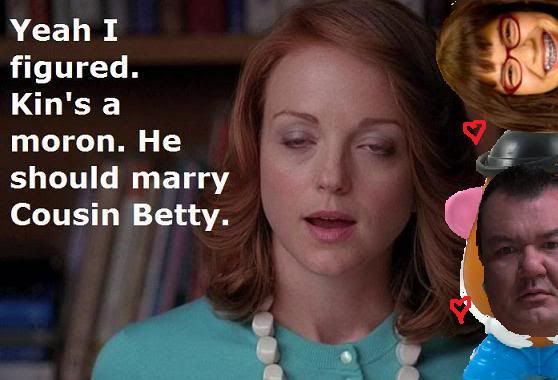 Sometimes when I'm a little sad, I put on the itunes, and I watch Glee. And I pause scenes at moments like the ones above, and it makes me chuckle a little. Does that make me a butthead? Yeah, it does.


I loved Emma's lipstick in this scene. That sweet, bright pink is just perfect on her. Where I normally fawn over her lashes, in this scene, her lipstick won.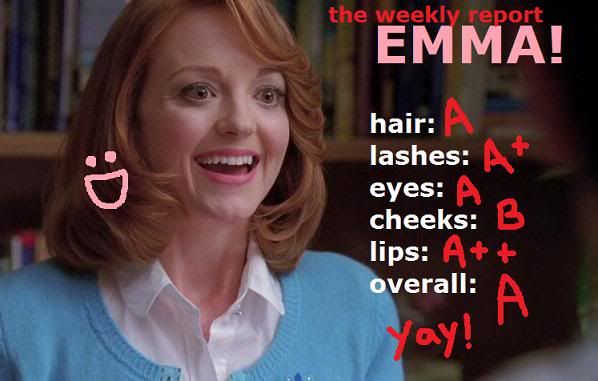 AND THAT WAS MASH-UP: THE REWIND! Cousin Betty's Epic Dress of Epic thanks you for your time!