Happy Wednesday! Here's the latest installment of our summer hiatus series. I hope you enjoy! And don't forget to vote in the
Ultimate Emma Pillsbury Outfit Tournament
(Go Green Milly Sweater!!!
vuvuzela:
zzzzzzzzzzzzz).
Making Up Emma: Summer Rewind

ACAFELLAS 1.03
While Emma carefully dusts her already-clean office plants, she says something that will come back to haunt her later...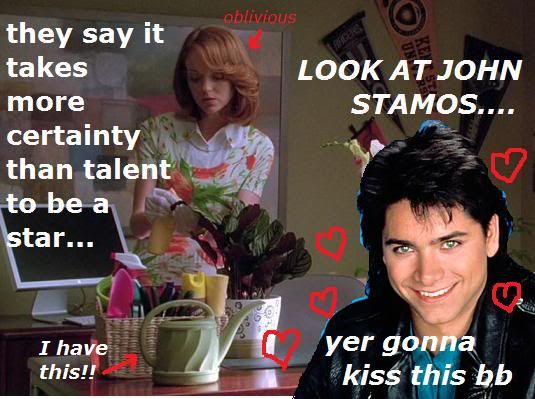 LOLOLOL GET READY PILLSBURY. YER GONNA GIT STAMOS'ED.

In this foreshadowing of the future, Will becomes worried. Whose to say Stamos doesn't have talent? Why did Emma bring him up?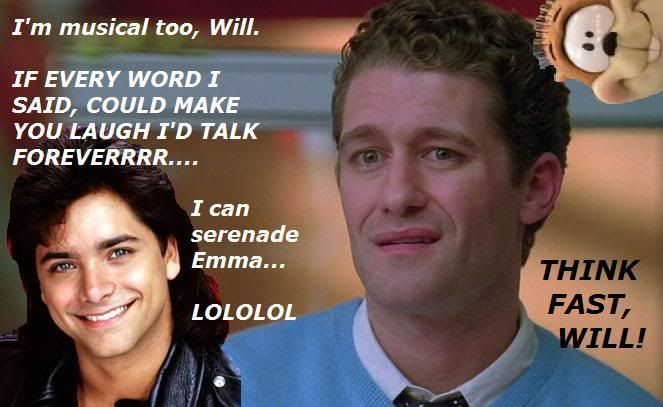 The man once performed Jailhouse Rock at his OWN TV WEDDING TO AUNT BECKY! And he can harmonize on "Teddy Bear" with Joey and Danny. Schuester, watch out. The man DOES have talent. And I can tell you with certainty, he will be gettin' some Pillsbury. :O (buuurn!)

Uncle Jesse also has something Schue doesn't: He's on Emma's good side. (As of now).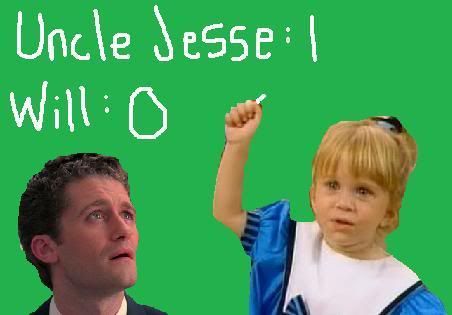 Will is disturbed by this upcoming Stamosification and possible usurping of his position as Most Musical Man in Emma's life, so he does what we all do in moments of extreme stress and uncertainty. He joins a boy band.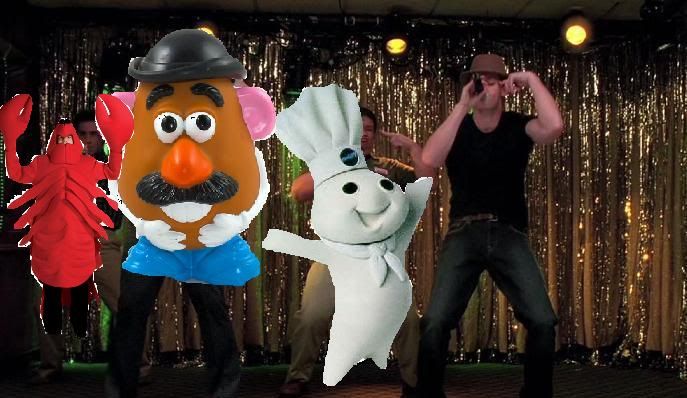 Will loves being the center of attention proving how talented he is, and considering the only other people on stage are Kin the Potato-man, Howard Bamboo, and that teacher who cut his own fingers off in class, he's definitely the only eye-candy for miles. He's Rico Suave up there, shaking that tight butt in those sweet jeans in front of Emma and his pillow-stuffed wife, Terri.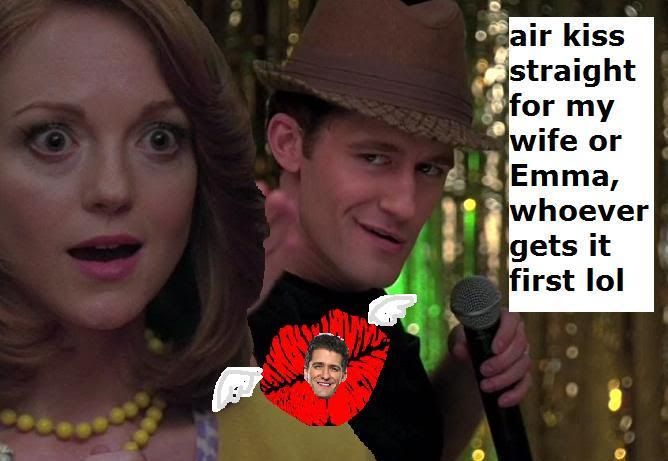 I only wish Terri's face was in better focus during this scene. LOL at her expression.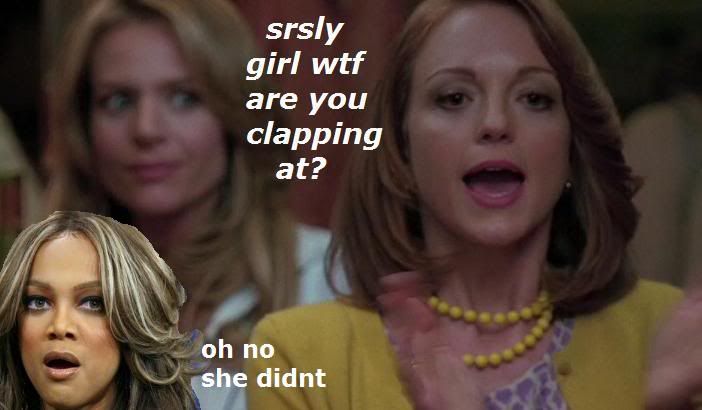 We all know that Emma Pillsbury is not good at being subtle. Her enthusiastic clapping does not go unnoticed. *cue dangerous music*

At first, Acafellas is doing pretty well, but very quickly, the glitter of boy-band sports-bar (I almost wrote sports-bra) stardom gets to Will's head. He is neglecting Glee club. Rachel F. Berry is in a tizzy. She tries to entice Will back to Glee with persuasive cookies.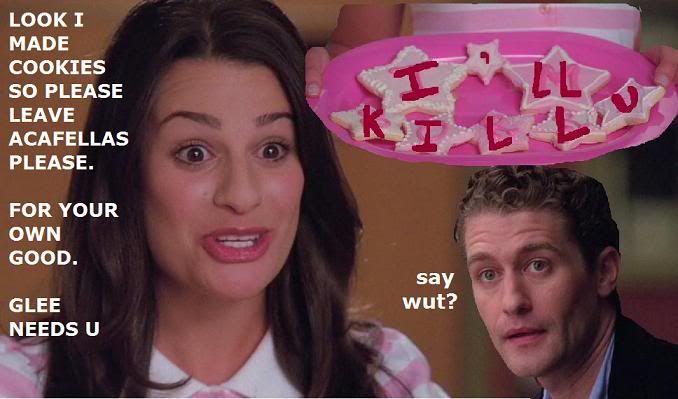 Will doesn't budge. Rachel gets mad and attempts the Dwight Schrute method of persuasion.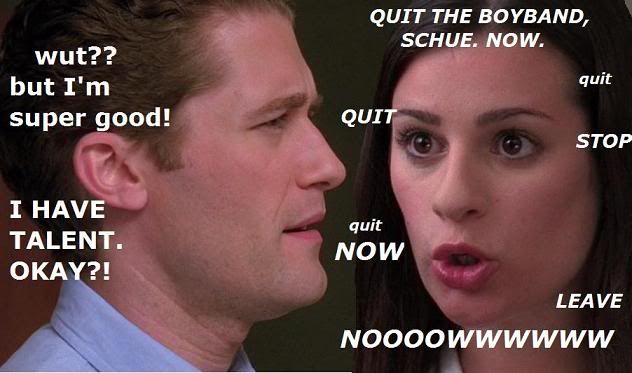 Emma is also concerned. Being in Acafellas has led Will to make questionable fashion choices.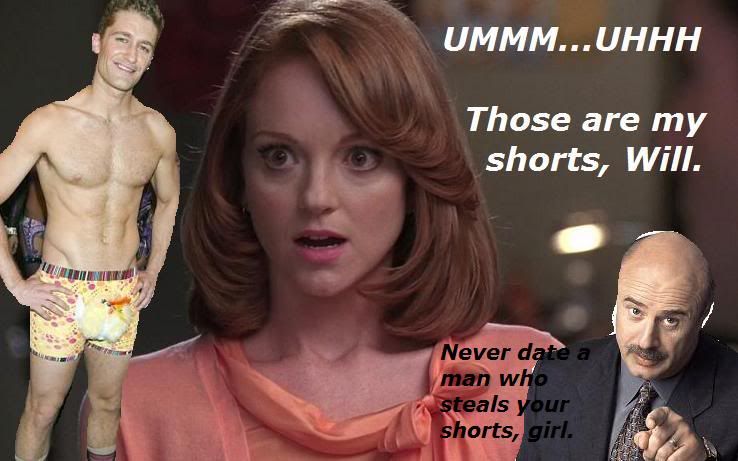 It is in this ensemble (the Peach Monochromatic) that Emma Pillsbury delivers an amazing range of emotion within like 2 minutes of dialogue.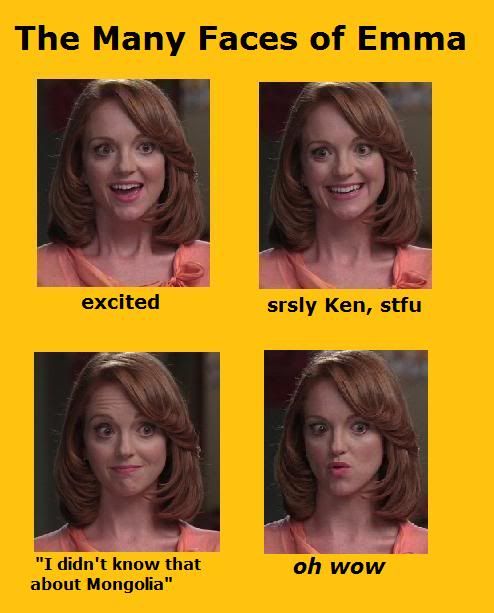 Srsly, if that's not Emmy-worthy, then you know what? I don't want an Emmy either. I don't even want to be nominated, so don't even TRY, Emmy-people, because you obviously don't know talent in displaying emotional range when you see it. (on a for-real note, I'll totally take any awards anyone wants to send me. I never win awards, except Best Speller in 4th grade).
Will can't deal with the added stress of being in a failing boy band, so he recruits some new, more seasoned members to Acafellas.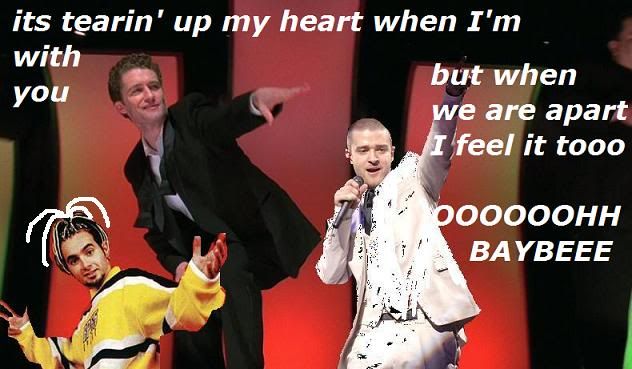 At this time, Emma's clap-gasm almost earns the wrath of TERRI SCHUESTER. You know what I just realized? Terri's real name is probably Teresa. And it would fit, she's fierce like a Teresa. And Teresa is an ancient Greek name that means "I will throttle you if you keep eyeing my man like that." Look it up if you don't believe me.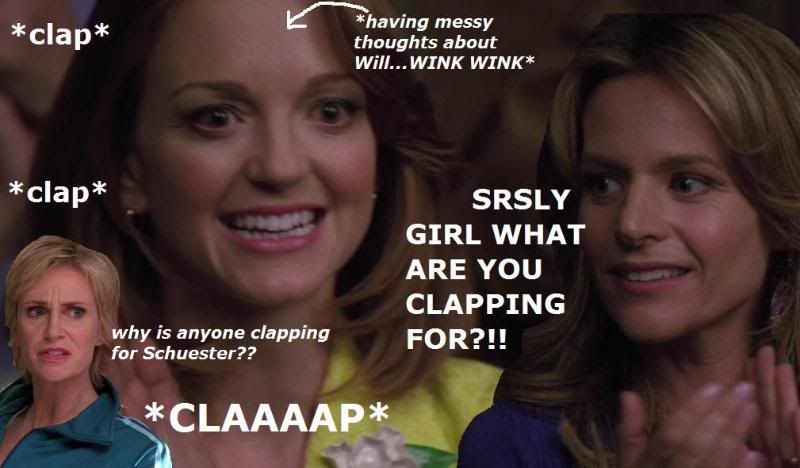 Fortunately for Emma, the Acafellas performance helps her make a serious decision regarding Tater Tot.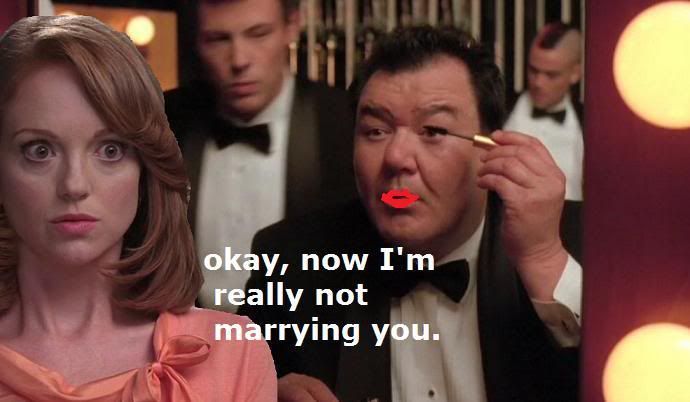 And no
Making Up
Emma
post would be complete without a look at
Emma
's makeup. This scene was my favorite because
Emma
had a light eyeliner on her top lid, and those fantastic falsies. Where did they go?? I think Ken stole them in the Back 9!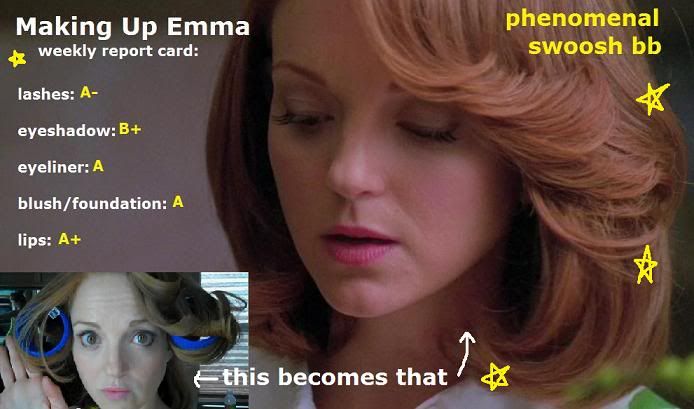 Emma thanks you for your time. Drive safely. :P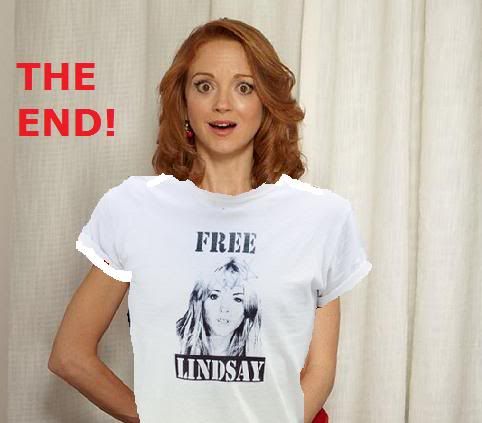 credit to my gurl Eliz for finding me the straightened version of this pic so I could do my damage. Big up, Portland!