Making Up Emma:
2.02 Britney/Brittany


Aaaaaand we're back! Episode 2 of Season 2 marked the return of Emma to our screens! And that means another installment of
Making Up Emma!
Also more fun with screencaps!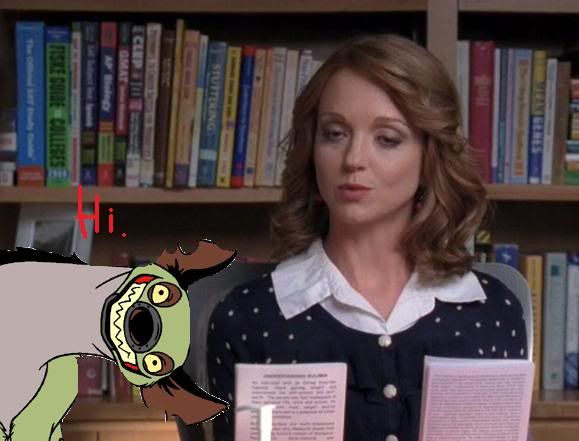 We already got to fawn over Emma's new outfits, but here's where I give my take on Emma's hair and makeup. I was so excited to see her (and her pamphlets!) again!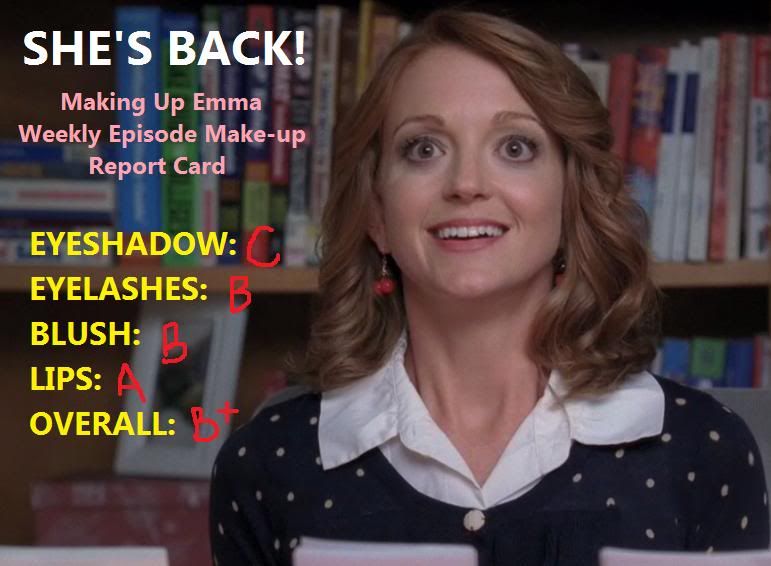 Emma's got a new hairstyle! Gone is the stiff, perfectly styled bob of season 1, here we get soft curls and no more swoosh! :( A lot of people I talked to liked her new style, but I miss Awesome Bang Swoosh.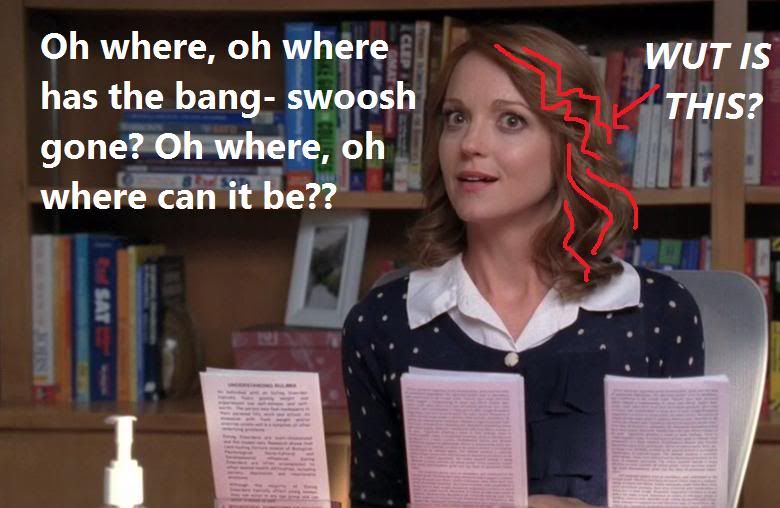 And then I realized WHY it's gone: Only Will can make those bangs move like that! Dr. Howell can do many things, like fill a cavity (dirty!) or root a canal, but he cannot make Emma's bangs do their special swoosh.
You know what he can do? Ruin her makeup.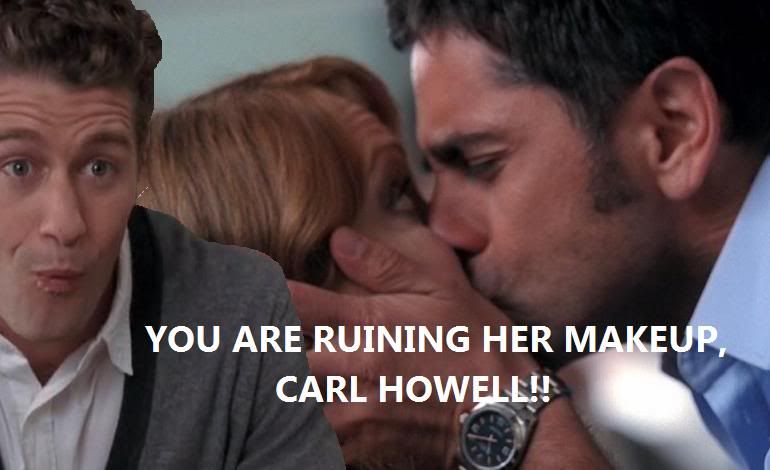 Emma doesn't stand for this!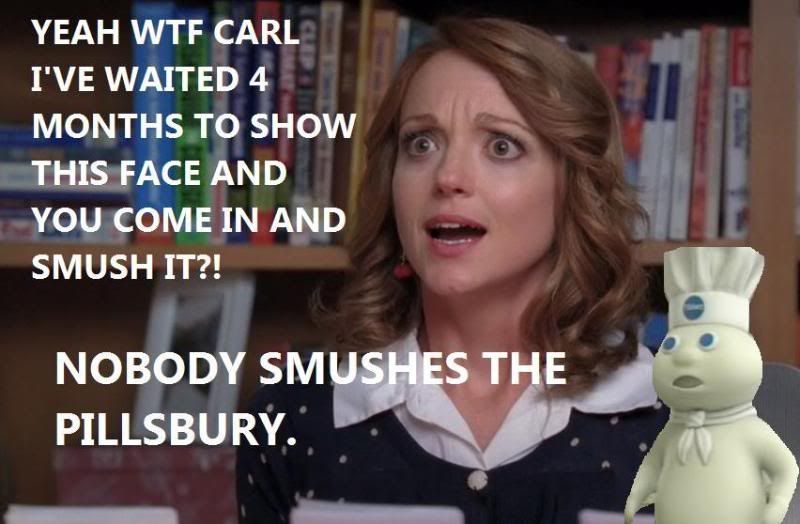 But Emma doesn't stay mad for long. Unfortunately for Will.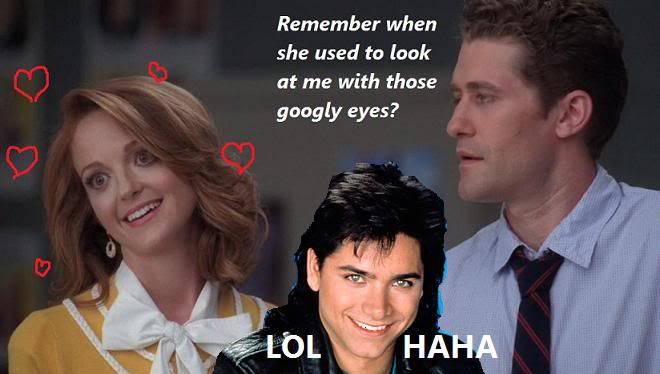 And did anyone else notice how Emma seemed to be SO bothered by Will's singing?
In the car...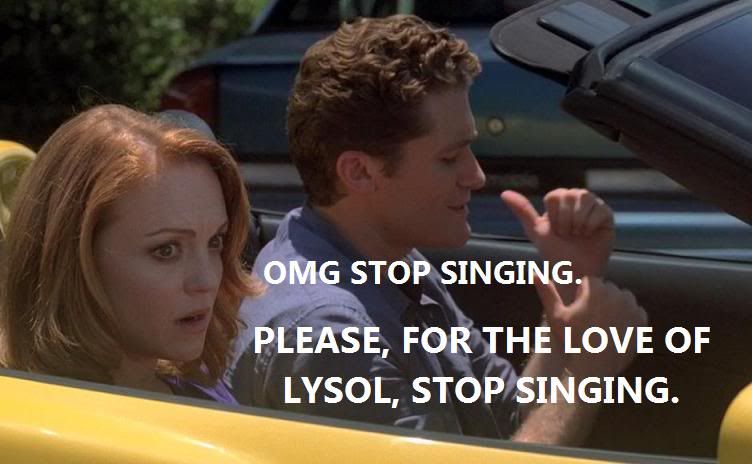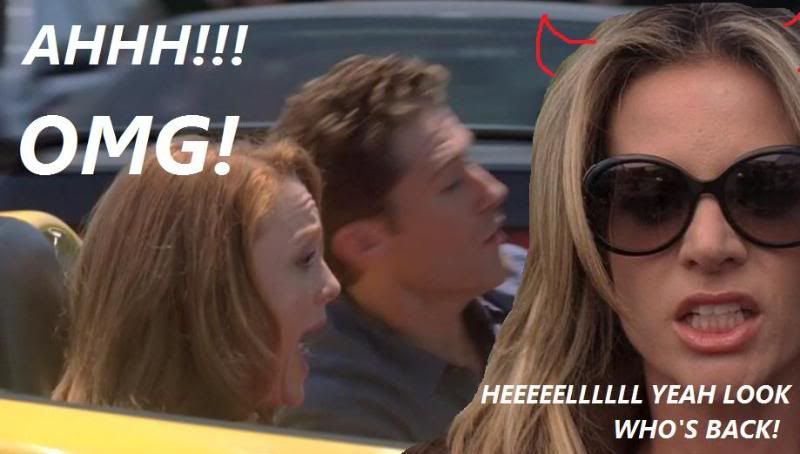 And in front of the school...
I mean, okay, Will had some weird tribute to the Little Tramp going on. That was strange. Nothing makes me think of silent films like Britney Spears.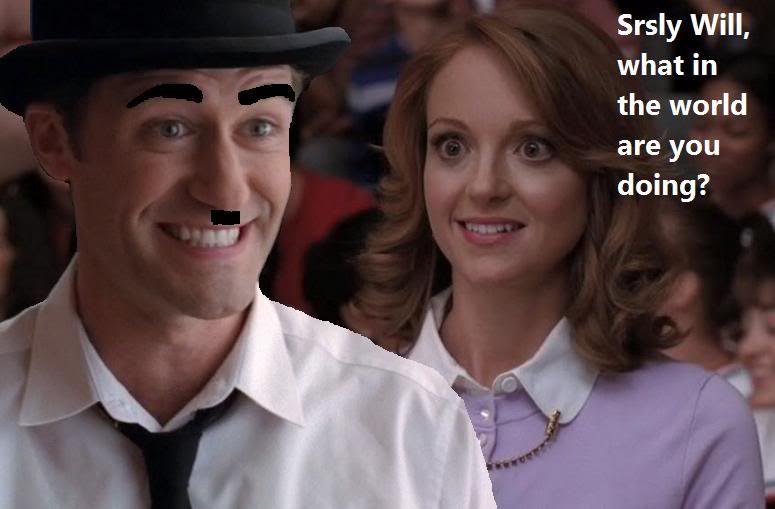 Remember when Emma used to have eargasms at Will when he sang? I do, I memmer...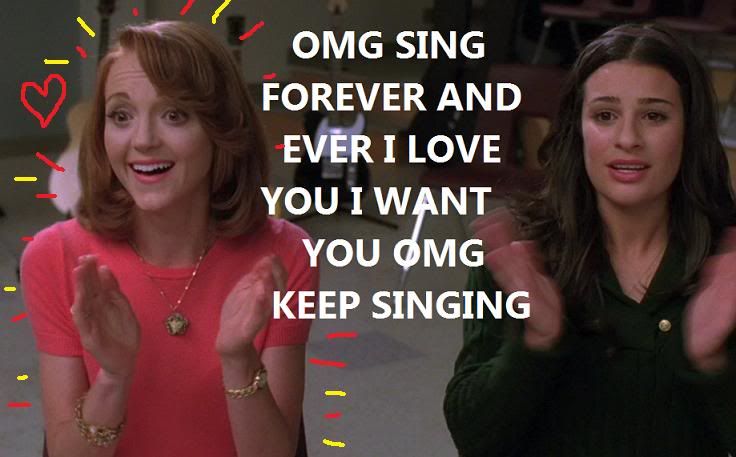 It's a Bold New Emma this season! Mixing up grapes, not being hypnotized by Will, wearing curly hair. Who knows what changes lie ahead for our sweet Miss P!
Are you ready, Will?
Alright wwepw-ers, who misses the old Emma hair? Who likes the new 'do? Show of hands!